Dear Fellow Marketer,
If you've been looking for an easy way to make $10,000.00 or more per month with email marketing… that works for even the greenest of newbies…and requires as little as 2 hours per day to maintain…
Carefully read every word of this letter.
And before I share my simple 5-step "Copy-Paste" Formula to $10,000.00 per month with You….
"It's Very Important To Me That You Know Who I Am & Why I Am Doing This…"
My name is Anthony Tilley and before discovering the simple, almost no-fail system that I'm going to share with you in a few minutes…
I had been struggling for 14 years…
Trying to make money online using the "traditional" methods that are WAY past their use-by date.
After all those years of banging my head against a brick wall and literally spending tens of thousands of dollars attempting to discover a system that works…
I finally stumbled upon a…
"Bullet-Proof Shortcut To Siphoning
Cash-On-Demand That Has Nothing To Do
With Affiliate Marketing, Clickbank or WSOs"
In Fact I Had 28 People Paying Me Between $145.00 To $1,050.00 A Month, As Regular As Clock Work!
I am sure you can imagine the freedom and lifestyle this rapid income boost gave me…
No more nights away in lonely hotels, miles apart from my family because of my J.O.B.

No more asking permission from my annoying "boss-hole" to visit my kids' School football games during day time

For the first time ever I took my whole family to a 5-star beach resort

My wife was ecstatic to find the $2,500.00 Leather Suite in our living room… the same leather suite she thought we could never afford without sinking deeper into credit card debt

Now I wake up in the morning and hit the golf course… instead of day dreaming about playing, while chained to my cubicle
And best of all….

I was finally able to afford that BMW 520i I always wanted
And this total life-transformation came as a result of…
"Selling Solo Ads!"
Here are the exact simple steps I took:
I built a list

I offered others a chance to mail offers to my list for a fee

I rinse & repeat several times a week
As a result, I quickly became one of the go-to guys for almost every major internet marketer who's looking for traffic to his/her offers.
This simple process can be easily duplicated by ANYONE regardless of previous experience or skill set and here's the kicker…
"The Results Are Almost Instant!"
You will be shocked to see how fast you can start pulling in a full-time income using this strategy….
Even if you have NEVER made a single dime on the internet in your life until now.
And before I delve into details of this guaranteed-to-make-you-money method, I want you to know that…
"Almost Every Industry Insider Warned Me Not To Reveal My Method To You!"
They are afraid that if everyone starts making money with this system no one will buy their lousy products!
But I don't care what everyone thinks, because…
I want to share the "behind the curtain" strategies I personally developed in the last 24 months…
"…While Banking $10,756.31 Per Month"
You may wonder if this offer is the latest version of the same shiny object "they've" been trying to sell you for years…I can tell you it's far-far from it and this is why…
I wanted this product to be the absolute best it can be, so I went to the source of the best solo ad coaching on the internet today.
"My Russian Secret Weapon –
Igor Kheifets…Who Made $470,588 In The Last 24 Months"
I convinced him to join me for this "reveal all, no-holds-barred" workshop…
Since he started selling solo ads on the WF in 2010 he's become a living legend… earning the nickname "The Solo Ad Czar" because he "rules" this money-making method with his proven strategies for dumping cash into once empty accounts.
and today, for a limited time, I am making this cash-creating formula available to you…
"…ALL For JUST $19.95!"
You're right to want to know why I'm doing this… and it's really very simple.
 "I'm spilling my $10,000.00 a month secret to thousands of hungry internet seekers because…
In the last six months alone, the solo ad demand has far outweighed the supply."
"Me & dozens of other sellers aren't able to deliver the mountains of traffic our customers are demanding."
Not to mention, there's still a number of shady solo ad sellers out there who like to scam their customers by taking their money and disappearing, while making everybody in the industry look bad and hurting everyone's business.
 "And That Just Pisses Me Off!"
And that's why I want "Operation Solo" to Ensure The Future of this industry…
And that's also the reason why I want you to have these secrets (Yes! the same closely-guarded secrets I'm using to make $10,000.00 a month):
My proven in-house formula that adds 1,000 optins every few days to my lists

The single easiest way to stuff your tiny list with hundreds of new subscribers per day using 100% FREE traffic (works even if your list is embarrassingly small)

The one best place where all solo buyers hang out… desperately looking for their next traffic hit!

The specific secrets used by six figure solo sellers that transform tire-kickers into big spenders… resulting in thousands of dollars' worth of solo profits over a course of a few months!

An irresistible sales technique that almost guarantees a bulging diary of orders… even if it's Christmas Day

My amazing 5-step formula that ensures the most difficult thing you do is count the cash that keeps on magically appearing in your PayPal account non-stop… even when you're on vacation!

My personal secret behind quickly flipping my solo business and living off the money I made for months while chilling out on a Greek Island with my family…
Watch This 2 Minute Video And See Why My Student Rob '$350k ' Cornish From London, UK Raves About "Operation Solo"
"Alex Jeffreys says: Anthony Helped Me Generate Multiple Hundreds of Thousands of Dollars Into My Bank"
I shared this stupidly-simple system with David Walker and he said…..
"I Don't Think I've EVER Seen An Online Business Model That Can Earn So Much Money, So Quickly, So Consistently With No Skills, Experience Or 'Hard Work' Required!"
"32 First-Class Marketers Were Blown Away When I Revealed 'Operation Solo' For The First Time During My Good Friend Daegan's Closed-Door Event"
"And Finally, Check Out The Torrent Of Raving Feedback & Real-World Results Igor's Students Are Getting… In As Quickly As 20 Minutes!"
7-Figure Marketer Marc Milburn Confesses:
"Igor, You Are Mr. Solo Ad!"
"Justin From NYC Is Enjoying
$300.00 Pay Days Over & Over!"
"Emilis 'Emka' Strimaitis Ramped Up
His Income To $10,000.00 A Month!"
"Lenin Grew a 7,000 List in 8 Weeks
& Is Now Pocketing $3,000.00 Per Month"
"$1,550 In 8 Days…"
"Just Imagine How Fulfilling Your Life Could Be If You Were Enjoying The Same Results As Our Students!"
But nothing happens if you sit on your backside and think about it…
If you want results, you need to take action.
Click the 'Add To Cart' button below to get started ASAP!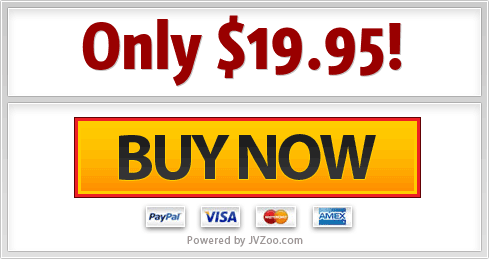 "Don't Take Action Until You Read This Critical Information First!"
As wicked as this system is, it is not for everyone…
DO NOT buy this system if you don't take online business seriously
DO NOT buy this system if you are not ready to invest in your business
DO NOT buy this system if you are scared of success
DO NOT buy this system if you are scared of making over $10,000.00 a month
DO NOT buy this system if you are looking for push button riches, they don't exist
"Operation Solo Is For Determined & Motivated Marketers ONLY!"
This is a life-changing business model that is very simple to get up and running and can be scaled up at a rapid speed…
You can easily make $10,000.00 a month as we have, and a whole host of our students are doing right now.
You need to be sober about yourself and your business to make this work.This IS a market that is as newbie accessible as it is guru friendly.
Even if you have struggled aimlessly for months or even years, as I did, this is something that will make you a great income and present an incredible life for you and your loved ones.
Click the 'Add To Cart' button below to access "Operation Solo" instantly…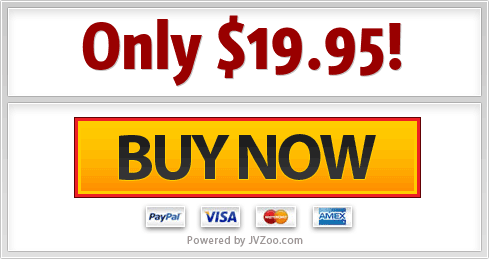 To your success,
Anthony Tilley & Igor Kheifets
P.S. Please hurry! When you see the stuff we share and opportunity we offer you to build yourself a new HANDS FREE business…you will quickly realize why this offer will NOT stay open forever. Take action Now and hit the 'Add to Cart' button!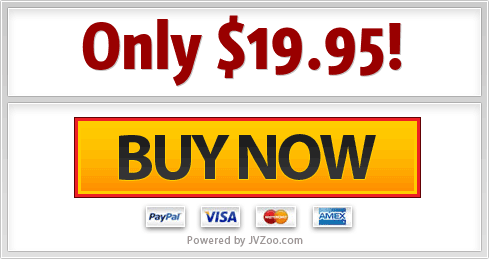 Cory 'WSO Master' Friedman Is "Absolutely Blown Away"
By The Power & Quality Of Igor's Mentoring Program!